Spaces That Communicate
The Nazareth College Nursing School
When Nazareth College undertook the re-design of the Nursing School, the vision of having a space that communicates was as important as the the architecture.  Taking the design nod of the architectural gridwork and color palette, we designed a fluid language that incorporated the human stories behind the meaningful profession of nursing interspersed with color and networked with a silver heartbeat.
Images depicted the dedication of students and staff fully engaged in the important profession of nursing and put emphasis on the state-of-the-art facilities which makes the Nazareth College Nursing  School a fully experiential education which positions graduates for real world excellence.
VISION
When students and professors come together to serve the public, we can change the world.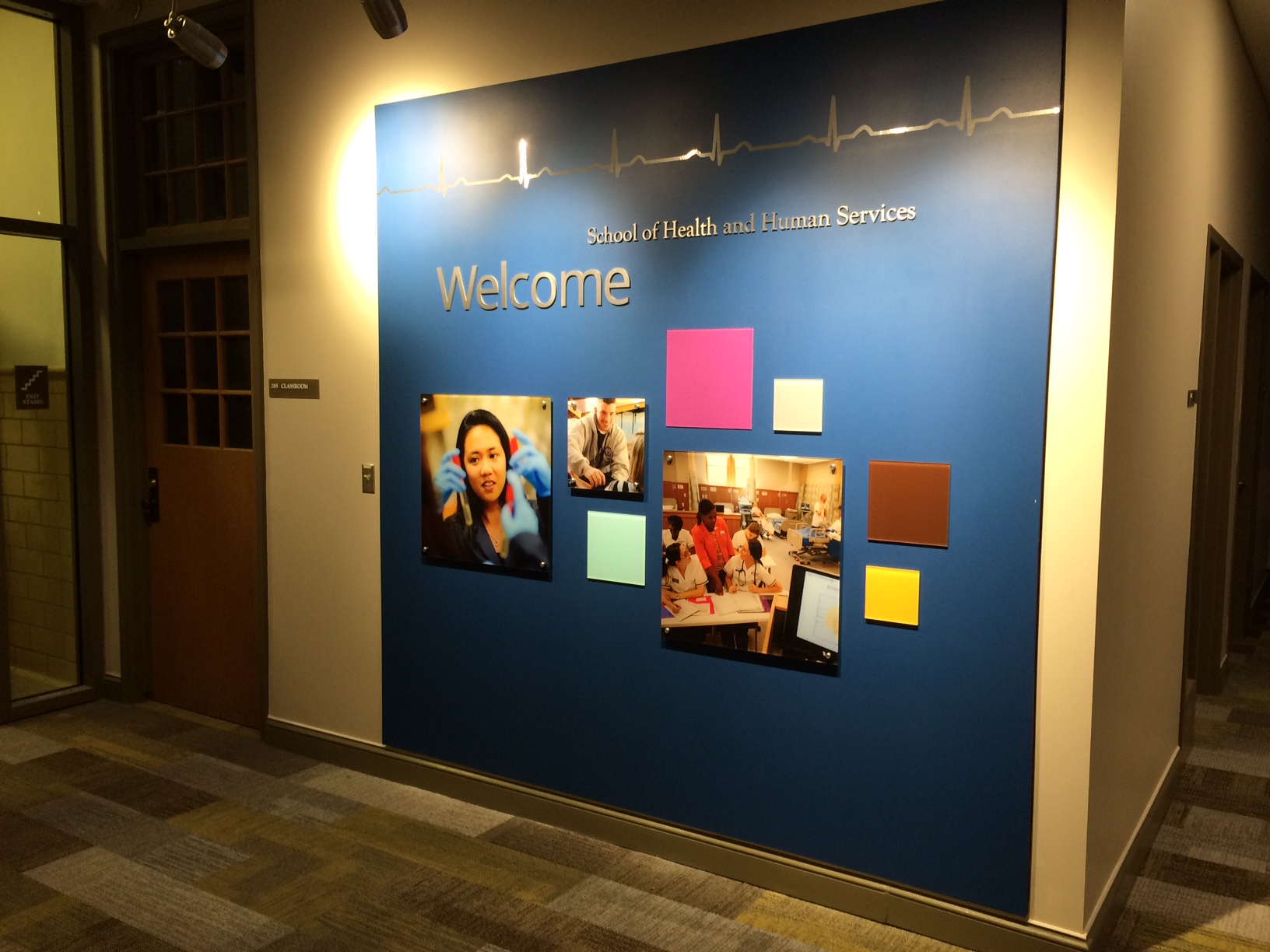 SCOPE OF SERVICES
Entrance Messaging/Core Area Branding/Welcome Messaging/Common Area Branding
Nazareth College
Categories:
Environmental Branding
Graphics
Design
Fabrication
Installation